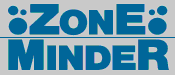 Welcome to ZMREPO
A ZoneMinder RPM Repository



ZONEMINDER RELEASES HAVE MOVED
This site hosts ZoneMinder unstable, development rpm packages. If you are looking for stable releases of ZoneMinder, you may find them at RPM Fusion.

SUPPORT FOR ZONEMINDER ON EL6 HAS REACHED END OF LIFE
New ZoneMinder packages will no longer be built for the EL6 distro, which includes rhel 6, centos 6, scientific linux 6, and other clones. We recommend you upgrade to EL7 or Fedora to remain up to date with the latest ZoneMinder release. Alternatively, you may continue to use the ZoneMinder 1.30.4 release and 1.31.1 development packages hosted on this site. These packages will remain hosted here indefinitely.




The following distributions are supported:

EL7 (CentOS/RHEL/SL)
F27 (Fedora 27)
F28 (Fedora 28)


SUPPORT MATRIX





Once ZoneMinder has been installed, it is critically important that you read the README file under /usr/share/doc/zoneminder. ZoneMinder will not run without completing the steps outlined in the README.