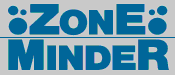 Welcome to ZMREPO
A ZoneMinder RPM Repository
How to Enable the Testing Repo
THE TESTING REPO IS NOT FOR PRODUCTION SYSTEMS
These packages are intended for testing the latest master branch. They are not intended to be used on any production system. We cannot guarantee these packages won't introduce new bugs or cause breakage. This is bleeding edge. Do not expect documentation to be up to date with any new feautres. Please keep that in mind when using this repo.
Before enabling the testing repository on your system, first install ZoneMinder normally, following the instructions on the previous page. Verify your ZoneMinder system is working normally.
To enable the testing repo, edit the testing repo file under the folder /etc/yum.repo.d. The name of the testing repo file will either be zmrepo-centos-testing.repo or zmrepo-fedora-testing.repo depending on the distro you are running.
With the testing repo file open in your favorite editor, change the line "enabled=0" to "enabled=1" under the [zmrepo-testing] block. Save the file, then perform a normal yum/dnf update to get the latest ZoneMinder package. After installing the package, follow the upgrade steps in the readme.